Microcements – ideal for the "Industrial Look"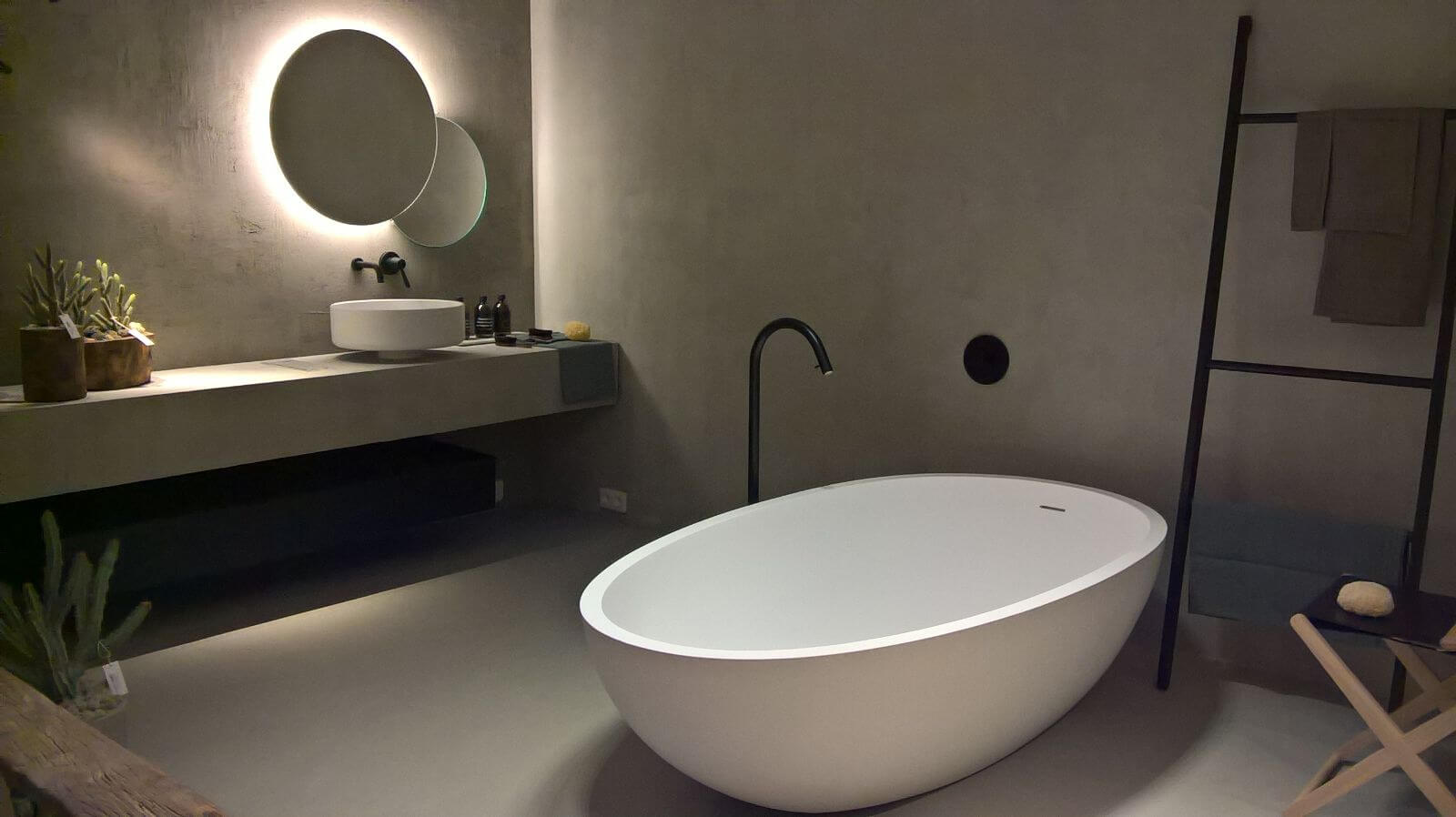 The "Industrial Look" has firmly cemented itself as a design trend. You just need to start a search with "industrial look" in Google and the self-generated list will include everything from kitchens, bars, design studio's and art galleries to furniture, shelving, lighting and worktops. So it is no surprise that polished concrete, screeds and microcements have been seeing a huge rise in popularity in both the commercial and domestic sectors over the past few years.
Microcements are ideal for this look. Not only do they look and feel like concrete, but they offer a huge range of additional benefits making them extremely versatile for both architects and designers as well as contractors. Applying microcements to walls as well as floors adds another dimension to any project. And they can be applied to a variety of surfaces from concrete, screeds, tiles, timber and even metal.
Everyone should love microcements
Surely everyone should love microcements and rejoice in their versatility and the creative scope they offer.
Well unfortunately that is not the case. From their introduction decades ago in the very basic form of polymer, cement and aggregate, microcements have not always performed to expectations. Complicated systems almost requiring a lab set up for mixing liquid polymers with pigments with aggregate and cement just weren't easy to use on site. Fiddly calculations based on humidity and heat complicated these issues. Calcite based aggregates such as limestone or chalk couldn't offer the hard-wearing surfaces required and bonding issues could sometimes be a problem, leading to delamination. In short, the older microcement systems could be a faff and didn't always perform in the long run.
However there have been quite a few advances with microcements over the last 12 – 18 months and these new systems have addressed many of the negatives of their fore runners. Creating products that are easy to use, perform to expectations and offer a design scope that is perfect for today's modern look.
Improvements in microcement systems
New microcement systems are now easier to use with some being purely powder based so the aggregate, cement, polymer and pigment are all in one kit, the contractor just needs to add water. Not only does this make things much easier on site but the issues with colour and consistency are completely done away with and the first mix is the same colour as the last.
Harder aggregates have also been added in some cases making the latest microcements extremely hard-wearing and durable. This coupled with new polymer mixes overcome issues of strength, durability and bonding all at the same time. Excellent bond strength in some of these newer systems mean that they can be applied to walls and shelving, over timber and tiles making them a great renovation alternative.
Some microcements can now be polished once they have been laid offering a great alternative where it's not practical to install a polished concrete floor. In some systems it is possible to achieve such a high shine that they create an almost mirror like effect. These systems have perfected the aggregate and polymer mix so the polymers no longer burnish and darken with the heat of the discs. It's the actual microcement that is polished and not a sacrificial top coat.
So if you haven't tried microcements before, or certainly not in a while, take a look at the newer products available on the market. The trend for the industrial look started in the late 1980's, continues to gather interest and unlike the shoulder pads and mullets of the time looks here to stay.
If you have any more questions about microcements see out FAQ's